Who We Are
We're a family-owned and operated business based out of Florida that believes your dog should eat just as well as you do! With only the highest quality ingredients and an emphasis on customer service and satisfaction, we're proud to offer dog treats like no other.
Restaurant-grade
meat
Locally
Sourced
Hand
Picked
Packed with
protein
4.7+
Average product ratings
100+
Delicious flavor combinations
Shop Now
Sourced, trimmed, dried, & packaged in the USA!
Single Ingredient Chews
It's all in the name! Our locally sourced chews are air-dried using low temperatures to maintain nutritional integrity.
promotes dental health
no additives
no chemicals
tough chewy texture
Shop Chews
Our juicy treats
Just meat. It's as simple as that. Packed with natural proteins and vitamins, our wide variety of dog treats is as delicious — and healthy — as it gets.
amino acids
vitamins
no preservatives
100% meat
Shop Treats
Every meal can be fun
Whether your pup prefers beef, chicken, or turkey (yes, dogs have preferences too!), we've got them covered with our meal-toppers. The extra pop of flavour and nutrients they provide will get those tails a-waggin'.
powerful protein boost
vital nutrients
authentic flavors
no additives
Shop Meal Mixers
What our canine clients have to say
---
Richard O
Clark
" Our dog Clark loves this! A few times week I would top off his meal with this and he licks the bowl clean every time. I'm thinking about adding this to homemade doggie treats to increase the flavor. Thanks for a great product! "
— Clark loves our

Beef Liver - Meal Mixer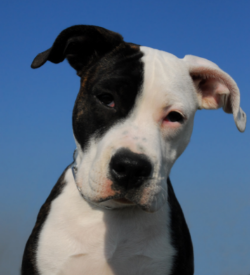 Rose M
Am Staff
"My Am Staff LOVES these treats & SO do I,we use them for training. they are easy to break into the desired size for a quick 'Atta Girl' treat on the Go!!!! & she will do anything to earn her "JACKPOT" reward!!!"
— Am Staff loves our

Beef Liver
---